Guest Speakers: Nina Stahlschmidt, Natalie Benner, Jackie Morningstar & Gloria Meyer

Celebrating the Past 40 Years
There is no better way to celebrate our 40th anniversary than to have the honour of three of our founding members speak with us. Our guests are Natalie Brenner, Jackie Morningstar and Nina Stahlschmidt. All three are hand quilters with a special interest in appliqué and all techniques requiring hand needles and thread.
Natalie has confessed that she has learned much from these two ladies in earlier years. She is also a founding member and president of the Port Colborne guild.
Jackie has shared her love of quilting by designing beautiful patterns and teaching with expertise and patience at the Quilting Bee for many years.
Nina, who once operated and taught at her own quilt shop now concentrates on searching for feed sacks, designing and creating works of art. Her self-produced book "Canadian Feed Bag – then and now"provides a history of that fabric.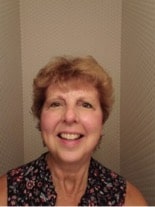 Gloria Meyer has been a member of the guild since 2000 and served as president from 2014 – 2016. She chaired Community Outreach for 5 years and the Scholarship committee for several years. We are lucky to have her sit on the executive once again as our Giving Back Chair. She has been on planning committees for quilt shows in the past. Specifically, Quilt Canada in 2014.
Gloria learned to sew as a child and has been quilting for 20 years. For the past 15 years she has been a quilt instructor. We are very familiar with her many classes offered at Kindred Spirit. She is currently coordinating the collection of quilts for Ukraine.
Date/Time
Date(s) - 28/09/2022
7:30 pm - 9:30 pm
Location
Royal Canadian Legion - Branch #613